Divorce Mediation
Divorce mediation is a great alternative to fighting battles in court with your soon-to-be ex-spouse. Going through a court battle can take years. It can also cost a lot of money. The cost for divorce mediation can be as much as ten times less than a court fight. Mediation makes the entire process much easier and less expensive. Divorce mediation keeps the parties in control. If they go through the court system, a judge, who does not know the details of the case, will be making decisions which may not be in the best interest of the parties. As a divorce mediator, I can help keep parties calm, so that they can get through the negotiations with one another. I can ensure that all parties are heard and understood. I use several communication tools to help parties get to an understanding without heightened emotions.
Many individuals and couples approaching divorce consider divorce mediation vs lawyer scenarios. In truth, I work with many attorneys during the key phase of negotiation so that we can avoid court fights. In some situations, my divorce mediation services are used at the outset and the attorney simply writes up and files the final marital settlement agreement.
Finally, my experience with divorce mediation has enabled me to build relationships with a great team of divorce experts, including family law attorneys, CPAs, Certified Financial Divorce Analysts, financial advisors or coaches, therapists and estate planning attorneys, to whom I can refer you.
Child Custody
As a divorce mediator, I help those with children create a co-parenting plan step-by-step. I will bring up potential issues around summer vacation, holidays, and birthdays. The co-parenting plan will have very specific information included, such as what time and where the children will be transferred from one parent to the other. I can also guide both partners as to how to determine child support fairly and equitably.
Child Support
I use the methodology created by divorce mediators Don Saposnek, Marilyn McKnight and Steve Erickson. In their book, The Child Support Solution, they discuss uncoupling child support from child custody. When co-parents follow the legal guidelines for child support, both parties are left unhappy. One side feels they are paying too much without much transparency into where the money is being spent and the other side feels like they are not getting the support they need. I help them figure out a budget for rearing their children and how to determine the amount each parent should contribute.
Spousal Support
As a mediator, I often address spousal support and help parties to determine what is a fair amount and for how long.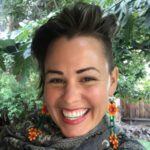 "I highly recommend Alice for her skills, her demeanor, her education, her willingness to really hold neutrality and bring out the best in both parties. Divorce is what it sounds like. It's splitting things up. Alice makes it a peaceful process. I am so grateful for Alice. If you have to go through this, you have to use Alice."
Divorce Property Division
If you own a home, I can walk you through the different scenarios and help you think through what might be the best solution for you. If the two of you are not in agreement about what to do with the house, I can guide the negotiations in order to get to a mutual agreement.
Divorce Asset Division
If there are additional assets or debts, I can help both parties determine what they would like to do with anything which is not split 50/50 automatically through the community property law. As a certified expert in divorce mediation in California, I understand divorce law and how it applies to community property but I also understand the situations in which the two parties can chose themselves how to divide property.
Design Your Own Divorce Webinar
If you are looking to divorce amicably, the Design Your Own Divorce webinar goes over the basics of divorce, what you need to know before getting started and negotiation strategies to get to a win/win resolution.
In this 2-hour course, webinar participants will:
Gain a better understanding of all the issues they are handling during divorce.
Learn what a Certified Divorce Financial Analyst does and how they can help.
Understand alimony and child support more deeply.
Gain skills to be able to deftly negotiate their divorce.
Gain the confidence needed to successfully navigate your divorce.
"Alice changed my life. Due to her brilliant, mind-blowing mediation skills, Alice was able to do what I thought was impossible, which was getting the opposing party and me to come to an agreement."
– Jackie L.
Five Things to Consider Entering the Divorce Process