Alice Shikina
All of my talents contribute to making me an effective mediator. First and foremost, I am very comfortable in high conflict situations. I keep your logical/reasoning mind engaged, while keeping your emotions as calm as possible. My calm and gentle, yet firm demeanor truly pulls parties toward a mutually agreeable solution.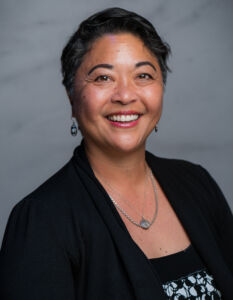 Experience
I have several years of experience mediating landlord/tenant disputes and neighborly disputes. I also work with divorcing couples to get to a resolution around their children, money and property. Finally, family disputes can be about taking care of aging parents, strained relationships between adult siblings or children. I mediate both litigated cases, such as probate, conservatorship and unlawful detainers as well as conflicts which are not in litigation. Most cases which are stuck in conflict have strong emotional components, whether it be a business case or a family case. I help parties get beyond the emotional blocks and move them to a place where they can come to agreement.
Community Service Mediation
I am the vice president of Peninsula Conflict Resolution Center. I also volunteer as a facilitator and Conflict Transformation (CT) instructor through this organization. Hear more about this center and my work as a facilitator. As a CT instructor, I work with the incarcerated, teaching them communication skills. They are able to use these skills immediately in their environment, as well as beyond their time being incarcerated. I also facilitate small group conversations between city leaders and their citizens. I have facilitated racial healing conversations, policing conversations, housing and traffic conversations with the people of Mountain View, Redwood City, San Mateo and their leaders.
I also am a panel mediator for the Conflict Intervention Services. I handle housing cases with low-income residents. The residents are either having issues with neighbors or they are violating lease terms and are facing a possible eviction. I mediate these disputes to prevent people from being displaced and to create more harmony amongst neighbors.
Finally, my work with the Department of Police Accountability allows me to mediate between civilians and police officers. They civilians have filed complaints and we mediate in order to facilitate greater understanding between the reality of the police officers and the experience of the civilian. These mediations change the way each of them sees the other. It is a beautiful transformation.
Single Mom with Grit
I'm a single mom. I know hardship and grit.
I also know hard work. No one gets anywhere without it. I've trained myself to stay in motion in order to be able to look at adversity in the eye and move past it. I'm a fighter. But I'm also a nurturer. With all my past experiences, I have the skills to maneuver through rough spots while maintaining grace. I also have a lot of empathy.
My experience as a theater director and actress really honed my communication skills. If you can't communicate to your actors what you want them to do without giving them a line reading, you won't be a very effective director and your show won't be as powerful as it can be.
My first Muay Thai kickboxing fight gave me the grit and courage I have today. As a novice fighter, I trained for three months for a national tournament. I trained three hours a day. It was grueling. It was lonely. There were so many exhausting days where I looked squarely at the face of fear. Exhaustion can eat you alive. It dampens your ability to remain steadfast. It shakes you emotionally to the core. It creates a negative filter around your entire sense of your life. Through it all, I knew I had to remain courageous. If I fell, I had to stand up again and again and again.
Through all of these experiences, I have come to be the mediator I am today. I bring grit, courage, empathy and compassion to all my clients. In a world where there is so much chaos and conflict, I work tirelessly with my clients to bring a little more comfort and peace into their lives.
When I am not working with clients, you can find me enjoying hanging out with my two boys, who remind me every day what life and love should look like.
Affiliations
San Francisco Bar Association
Alameda County Bar Association
Provisors
Academy of Professional Family Mediators
Chapter President of Business Networking International (BNI)
Attorney Action Club
Mediation Panels
San Francisco Bar Association
California Superior Court County of Alameda Day-of-Court
Department of Police Accountability Mediation Panel
Department of Fair Employment and Housing Mediation Panel
ADR Training
Mediation Certificate from Ron Kelly, San Francisco Bar Association
Arbitration Certificate from Ron Kelly, San Francisco Bar Association
Mediation Training by Arts Arbitration and Mediation
Crossing the Cultural Divide in Mediation by Nina Mierding
Negotiation University of Michigan
Negotiations Course Yale University
Advanced Online Mediation Training with Woody Mosten and Susan Guthrie
Honors/Awards
Outstanding Volunteer 2017
Wiley E. Manuel Certificate for Pro Bono Legal Services