If your company or group needs a great negotiation speaker to impart the real skills needed for negotiating better, I can deliver the right speech or workshop crafted to your audience. Participants will learn how to step out of their comfort zone. They will become engaged and excited about learning new strategies. Most importantly, I will give participants tools that will allow them to start improving their skills as soon as the presentation is over.
As a certified mediator and instructor of negotiation classes, I truly understand both the art of negotiations and how to teach others to be successful negotiators.
Learn more about my speaking engagements and what they cost by scheduling a brief chat.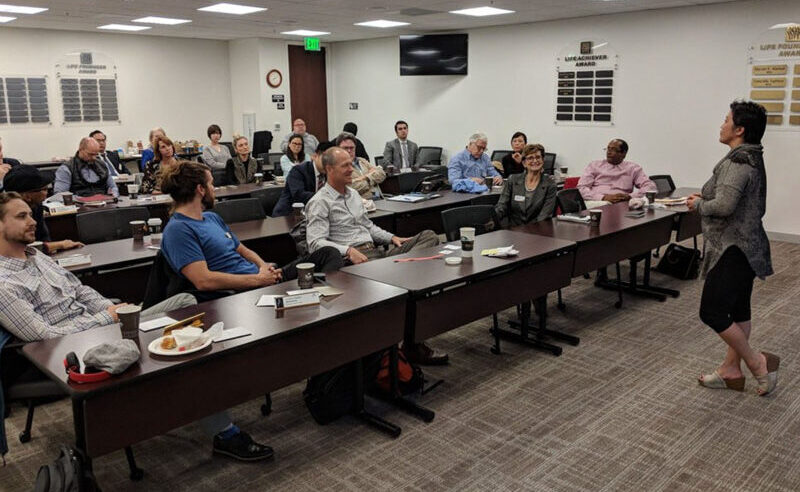 Negotiation Skills Presentation/Workshop Topics
Channel Your Inner Bitch: Negotiate Like a Baller
Get comfortable with the listening and strategic skills, which turn you into a master negotiator. Alice goes over various tactics and when to use them. In this workshop, participants will:
Learn multiple strategies to improve negotiated outcomes
Learn what a BATNA and WATNA are
Assess their listening skills
Learn key phrases in negotiation
Learn what labeling is
Persuasive Communication: Get What You Want!
Learn why people fail in getting what they want. Avoid the typical mistakes that many people make when trying to effectively communicate. Enjoy getting what you want! In this workshop, participants will:
Learn the most common mistakes made in communication
Assess their own listening skills
Understand the psychology of communication
Learn tools to help them understand others better
Improve their ability to persuade others to get what they want
Speaking Engagements for: