Negotiations Classes & Academy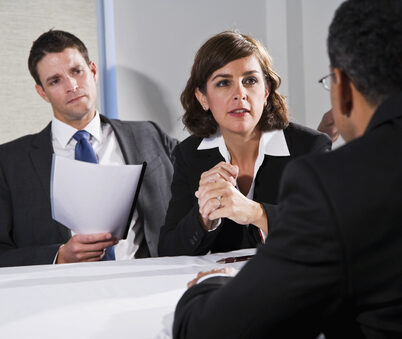 Free Introductory Negotiation Class
See what a workshop class is like, join others just learning to negotiate.
Tuesdays: 9:30 AM to 10:45 AM PST
April 4 – May 23 2023
Presenter: Michael Minson
In-Person
Friday: 9 AM to 5 PM PST
May 26, 2023
San Francisco, CA
Presenter: Alice Shikina
Tuesdays: 12 PM to 1:15 PM PST
June 6 – July 25, 2023
Presenter: Melinda Lee
Fridays: 12 PM to 1:15 PM PST
July 7 – August 25, 2023
Presenter: Alice Shikina
Fridays: 12 PM to 1:15 PM PST
August 9 – September 27, 2023
Presenter: Darcy Elman
Learn How to Be a Better Negotiator
Everything is a negotiation. Whether you realize it or not, you engage in large and small negotiations with everyone daily. If you have children, you are negotiating bedtime, the amount of breakfast they eat before you consider it enough, and how much screen time they are allowed to have. If you are in the workplace, you are negotiating pay raises, promotions, and contracts.
Too often, people neglect their negotiation skills and end up with the bad end of the deal. Negotiation skills are learned by doing and regularly practicing, like playing the piano or chess. The masters only become great through regular practice and learning effective strategies.
Join this small group negotiation coaching course to practice. The small group allows everyone ample time to give and receive feedback after mock negotiations. Each week, you will learn different techniques and immediately have the opportunity to practice with a partner. Towards the end of the course, the negotiations will become more complex, and you will experience a multi-party negotiation.
All instructors follow the same curriculum but every single session is unique with different role-playing homework. Many participants take multiple sessions to continue practicing and improving their negotiation skills.
The workshop covers:
Negotiation Strategies
Tips on Managing Your Emotions
Negotiation Role-Play with a Partner
Group Negotiation Role-Play
Observation of Other Negotiations
Participants will gain:
 An understanding of how to listen deeply
Confidence to go into any difficult conversation with ease
A deeper understanding of how to prepare for any negotiation
Skills to ask deep questions
The ability to increase their close rates in sales conversations
What participants are saying…